08 septembre 2015
Une date en France !!!
18 août 2015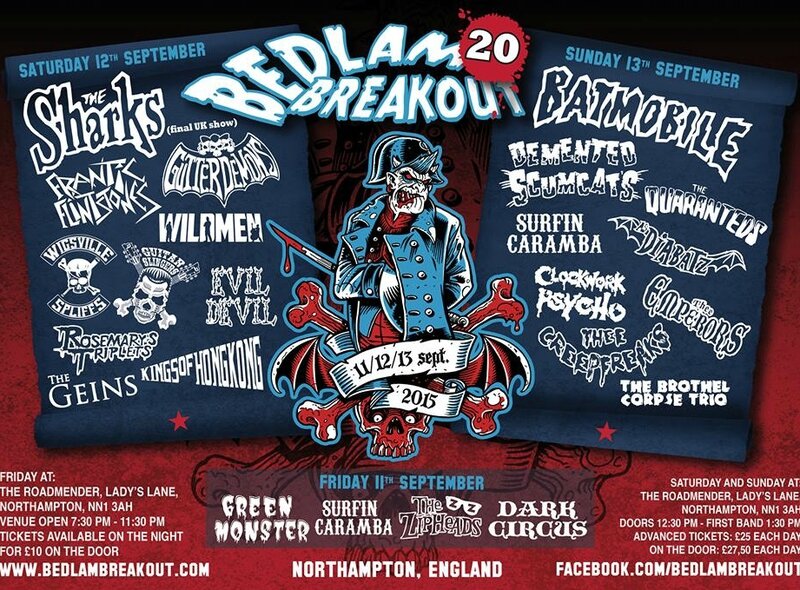 Plus d'infos sur http://www.bedlambreakout.com/
18 juillet 2015
Le nouveau flyer du Psychobilly Stomp Festival réalisé par Paskal Millet.
Plus d'informations sur http://rock-power.fr/
Design de l'affiche par Paskal Millet
Vendredi - 02.10.2015 :
Frenzy Rock, Stressor, Spellbounds, As Diabatz, The Grims, Gigantix, The Psychonauts, Surfin Caramba, Jack Ice.

Samedi - 03.10.2015 :
Batmobile, The Griswalds, Coffin Nails, The Highliners, Damage done by worms, Franklin, Rosemary's Triplets, The Rocket Dogz, Clockwork Psycho